Are the new processors worse than the old ones?
---
New information on the next Intel processors is slowly coming to light. Apparently, Intel is backing up this time and dismantling instead of building. Can AMD now sit back and relax with Ryzen 4000?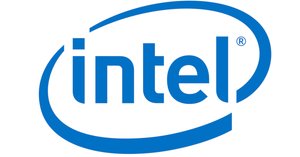 Intel Rocket Lake-S: New top processors should only offer 8 cores
Lately there have been some leaks and rumors about Intel's Alder Lake S processors, now there is finally news about the upcoming Rocket Lake S chips, which are expected in late 2020 or early 2021. As PCGamesHardware reports, it is currently assumed in the rumor mill that Intel will only donate 8 computing cores to its top model in the upcoming processor generation. For comparison: The current flagship, the Intel Core i9-10900K, uses 10 cores and also supports Hyper-Threading. So Intel is actually making a step backwards in terms of the number of computing cores.
But there are also positive things to report. The well-known leaker _rogame is said to have found that the IPC (instructions per clock) performance is about 10 percent above the Skylake technology. If the information is correct, this would almost make up for the elimination of the two computing cores in the top model.
Some Intel RocketLake info

> Cypress cove core (confirming @mooreslawisdead info)
> IPC over SKL is around 10% + –
> 5GHz + final clocks
> TDP is high

– _rogame (@_rogame) July 25, 2020
There are still no exact values ​​for the clock rate of the new processors. Currently _rogame only assumes that the final clock rates are over 5 GHz. That should come as no surprise to the few, since the i9-10900K already offers a maximum clock rate of 5.3 GHz. Electricity consumption is also expected to be quite high again, which should also be due to the fact that the 14 nm manufacturing process will be retained.
The current tech news at a glance:
Intel in a fix: AMD is way ahead of the rival
At Intel the worm seems to be in there right now. Real innovations are currently in short supply, instead negative reports are circulating. For example, it was recently announced that the company's first 7-nm processors would be delayed by another 6 months. After this announcement, the company's share price fell to its knees. It remains to be seen how Intel wants to get out of this swamp again. At the moment, however, nothing seems to be able to counter the archrival AMD.