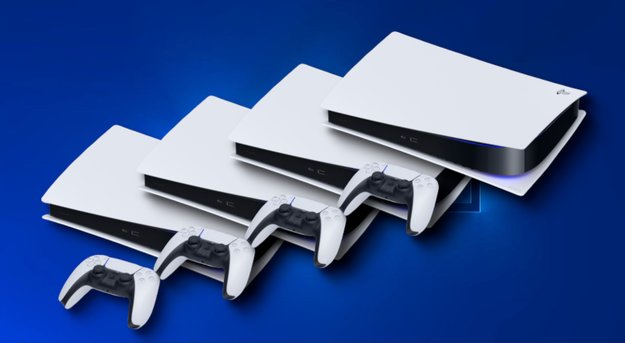 ---
Sony has ambitious plans, the console manufacturer plans to bring 120 million "PlayStation 5" systems to the players, twice as much as the competitor Xbox. We'll tell you what that could mean for the price of the console.
Life cycle of the PS5 could only be 5 years
As Gamereactor now reports, Taiwanese sources are said to have revealed Sony's plans for PS5 sales. The publisher apparently wants within the next five years after release 120 million consoles sell to the players. That would be twice as many consoles as competitor Microsoft plans for the Xbox Series X.
Another speculation is that the previous one Life cycle could shorten from six to seven years to just five. The source quoted by Gamereactor gives the following statement on this topic:
"The life cycle for home consoles could be shortened to five years instead of the usual six to seven years, and PS5 deliveries could be 120-170 million copies when the five-year cycle expires, compared to the 110 million copies currently available for the November 2013 PS4 released were registered. "
Is Sony planning a battle price for the PlayStation 5?
These numbers seem quite ambitious, especially if you keep in mind that Sony with the PS4 within almost seven years "Only" 110 million Could sell pieces.
Sure, the gaming industry is still a growing market, but a nifty strategy is needed to boost sales of the PS5.
You may be able to really use one attractive pricing strategy such a project can be implemented. So is Sony planning a battle price for the upcoming console?
It would be conceivable that the digital version of the console, which has to do without a Blu-Ray drive, could be offered considerably cheaper than previously thought.
For more information about release, price and more, you can visit our practical overview of the PS5.
In our photo gallery you can see which upcoming PS5 players you can look forward to:
It remains exciting what Sony has in store for the PS5 and players. The future will show whether the console is actually offered cheaply or whether the publisher can really sell 120 million consoles.